Nunavut Arctic College Media is a division of the Communities & Learning Program at Nunavut Arctic College. We publish books, learning materials, and media products to enhance understanding of Inuit culture, history, and language.
We work to serve students and instructors at our five campuses and 25 Community Learning Centres across the territory.  We also strive to serve all Nunavummiut, and those with an interest in learning more about the Canadian Eastern Arctic.
Our goal is to increase awareness of Canada's Arctic and foreground Inuit perspectives through print, audio, video, oral history, and archival initiatives.
To learn more about Nunavut Arctic College and its programs visit www.arcticcollege.ca
NAC Media is a member of the Association of Canadian Publishers and the Association of Canadian University Presses. We are excited to be affiliated with the second cohort of the Fulbright Arctic Initiative Program.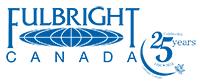 2017-18 Project Updates and Plans
It's Written on the Land
On our film tab you can stream our first two hunter education films – Hunting Seal in the Summer and Hunting Caribou in the Fall. (Nunavummiut, if you need copies just let us know). In mid-March we wrapped our hunt in Sanikiluaq amidst the elegance of the Belcher Islands. We were seeking the Polar Bear – Nanuq. This book and film will prove as engaging and informative as our first two editions – and we cannot wait for our future hunts and local alliances. This education series only happens due to the commitment of local Hunter and Trapper Organizations, community members, and hunters; and of course, our enduring partner, the GN Department of Environment and their exceptional crew of local Conservation Officers. For a few weeks every year we exchange our screens for goggles, desks for qamutiks, hoodies for parkas, and our daily certainties for the unknown of the hunt. We ride with the hunters across the rugged and stunning landscapes of this magnificent territory in search of prey. Our job is to watch, learn, and endure while we experience and observe all of the emotion, expertise, preparation, care, artistry, teamwork, grit, improvisation, and knowledge-sharing of the hunt. Of course, you can never quite capture this active Inuit Qaujimajatuqangit in books and films, but we are trying our best so that young Nunavummiut might have more opportunities to safely experience the knowing and doing of being-on-the-land.
Hunting & Gathering of a Different Kind
NAC Media is developing a digital archive to protect and preserve artifacts for the future.  Simply put – we don't have room for much but an entourage of hard drives; and this blueprint will not displace a soul from a desk or dorm. Since February 2016 we have added to our existing digital holdings about 6000 hours of audio and video, along with photographs, and rare arctic books. We acknowledge the collaboration of the Nunavut Bilingual Education Society and the Archives of the "Mothership" – the Canadian Broadcasting Corporation. We are also working to repatriate artifacts that have left Nunavut on vessels and planes to spots all over the world. This is a hunting and gathering mission of a different kind. Here, we are taking aim to provide broader regional and community representation and access; create the conditions for richer educational resource development and a Nunavut-grown research program; and provide more archival materials to assist with the integration of Inuit Qaujimajatuqangit into social policy and governance. We are putting out the call to communities, organizations, and individuals to join the hunt: If you hear of any cassettes or reel-to-reels, or see any films, photographs, slides, microfiche, videos, or documents that have sought refuge in closets, offices, or under beds – we would like to hear from you.
Making More Senses
We will be experimenting with different arrangements to present Inuktut. In addition to continued Inuktut books, we are employing more brainpower, more isuma, towards audio and film productions. We want Inuktut not only to be read, but also heard, seen, and felt. Our plan is that in the future you will not only receive a book catalogue, but also a "media catalogue" announcing audio books, podcasts, films, and other media. We saw that our test broadcast of NAC TV worked! and we hear that NAC RADIO might work too; we are tuning-up our oral history program to hear the call of more communities; and we are sizzling-up an idea that will waft new smells to new noses and deliver new tastes to new tongues. As we work in the dedicated chorus of Inuit organizations and GN departments with the will to maintain and preserve Inuktut, we want to excite the imagination by engaging more senses in order that the nuances and melodies of Inuktut can be most appreciated and best learned.
It's Good to Be Young
NAC Media is the newest member of the Association of Canadian University Presses (ACUP). We are now a scholarly imprint – the first in Canada's territories. Indeed, we are new at this; yet we do understand the considerable responsibility in assessing and publishing knowledge that can ultimately effect policies and practices. As newcomers from the tundra we have appreciated the warmth and orientation of our pastoral university press colleagues. NAC Media is eager to mature in this collegial atmosphere underwritten by a history of tackling ideas that wrestle with the diverse minds of Canadians. It is good to be young. You are permitted to make some mistakes and take a few bruises along the way.
Thank you for reading. In the future, we look forward to thanking you for listening, watching, and tasting as well.