The following video series is accompanied by a book edited by William Flaherty. See below for more details.
These videos may not stream on Government of Nunavut networked computer systems. GN departments and northern residents may contact us for a digital copy on USB. Contact us to inquire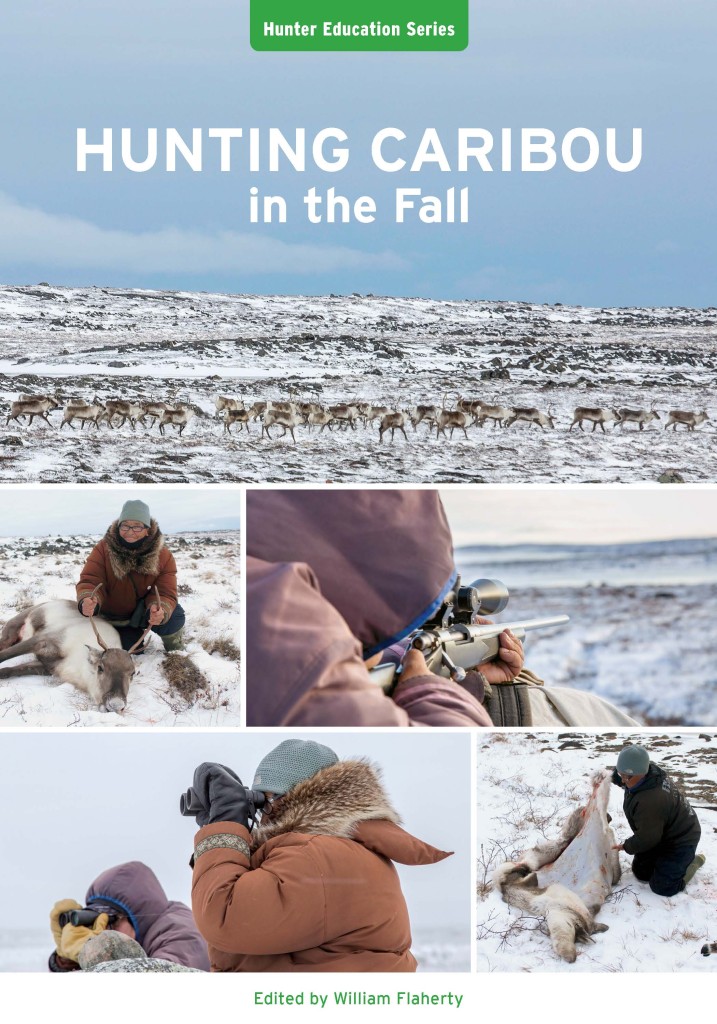 The Book
Hunting is one of the most important land skills in the Arctic, and continues to be an important source of income and food for many people and communities. The Hunter Education series facilitates the transmission of knowledge regarding proper hunting techniques, safety, and animal behaviour. It will also help to preserve traditional Inuit hunting knowledge and the value of environmental stewardship.
Hunting Caribou in the Fall is a guide to hunting one of the most important game animals for Inuit. Advice is given for fall-time hunting in the Kivalliq Region during the barren-ground caribou migration, when hides are most suitable for the making of winter clothing. This book includes advice on preparing for the hunt, setting up camp, avoiding detection by the caribou, skinning the animal, preserving the meat, and staying safe on the hunt. It also includes information about traditional Inuit hunting beliefs and taboos, and reflections on how to keep the caribou population stable and healthy. The book is paired with a link to an online video that contains actual hunting footage and interviews with hunters, Elders, and wildlife officers.
This unique resource was developed in collaboration with the Nunavut Department of Environment, Inhabit Education, Taqqut Productions, and the Baker Lake Hunters and Trappers Organization.
Also available in Inuktitut.