Nunavut Arctic College Media is a division of the Communities & Learning Program at Nunavut Arctic College and works out of the Nunavut Research Institute in Iqaluit. We publish books, produce films and media, and are building a digital archive to support teaching, learning, and research.
We work to serve students and instructors at our five campuses and 25 Community Learning Centres across the territory.  We also strive to serve all Nunavummiut, and those with an interest in learning more about the Canadian Eastern Arctic.
Our goal is to increase access to Inuktut resources, enhance awareness of Canada's Arctic, and foreground Inuit perspectives through print, audio, video, oral history, and archival initiatives.
To learn more about Nunavut Arctic College and its programs visit www.arcticcollege.ca
NAC Media is a member of the Association of Canadian Publishers and the Association of Canadian University Presses. We were excited to be affiliated with the second cohort of the Fulbright Arctic Initiative Program which supported our archival efforts.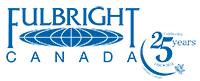 NAC Media Programs & Initiatives
Book Publishing
NAC has published books since the 1980s. NAC Media's Book Publishing Program is a continuation of this legacy in working with Nunavut authors, editors, designers, and scholars to produce books relevant to Nunavummiut and those interested in language, culture, and history of the Eastern Arctic.
Moving Image & Media 
NAC Media produces original content and supports other departments and agencies in making their moving image and media materials more accessible.
Digital Archive & Community Engagement
NAC Media is constantly adding digital archival content through digitization and the acquisition of digital assets through partnerships with institutions in Nunavut, Southern Canada, the United States, and Western Europe. We also support families and hamlets in digitization and preservations efforts. NAC Media works to return materials to source communities and enrich existing collections through public presentations, workshops, and community radio.
Oral History
We are always working to increase the representation of Nunavut communities in NAC's oral history collection through our own initiatives and through acquisition from other archives. NAC holds the Igloolik Oral History Project which is considered one of the most important collections in Nunavut.
Research Connection
The Research Connection Program emerged in response to visiting researchers seeking support in returning their research to the communities where they work(ed). Many of these researchers hold vital and rare IQ and linguistic content that without a stable Nunavut connection will not effectively return to the source communities. Visit Anijaarniq as an example of our research connection projects.